VTU has always been known for a solid educational system. Not only, they produce a better engineers and doctors but a better human being as well. Although, VTU covers a wide area of Karnataka, Bangalore has been more known for its affiliation with VTU university. In the past, we enlisted some of the best engineering colleges in Bangalore which helped thousands of students to pick a right college for them. As you know, there are some small colleges with poor infrastructure facility available in Karnataka which can ruin your career. Time to time officials take strict action against such colleges and forefeit them from providing any kind of certification. Perhaps, this is the reason why we would like to help more students to stay away from scammy colleges. This article will guide you to pick top 10 dental colleges in VTU.
There are many government and private colleges affiliated with VTU that offer dental surgery programs, if you are looking to pursue your higher studies in dental programs, than you are on right page, as in this article we have shortlisted the top 10 dental colleges in VTU for you. This information will help you to take wise decision about selecting your college.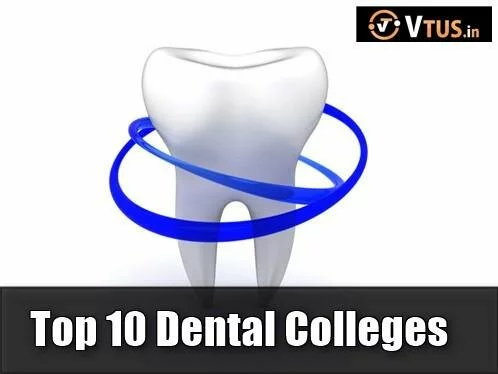 P.S: This is not an official ranking. We are providing the list according to the reputation and students opinion.
We have shortlisted the best 10 dental colleges of VTU for you, these list is based on the infrastructures, faculties, programs they offer, laboratory, support system and library facility. If you are looking to study dental that these are the best colleges that will help you achieve your goal. The list has government, private and Minority linguistic college information and the total seats offered.
List of Top 10 VTU Dental Colleges
| | | | |
| --- | --- | --- | --- |
| | Type | College Name | Seats |
| 1 | | Government Dental College, Bangalore | 60 |
| 2 | Private – Unaided | Dr M.R Ambedkar Dental  College& Hospital, Bangalore | 100 |
| 3 | Private – Unaided | M S Ramaiah Dental College, Bangalore | 60 |
| 4 | Private – Unaided | Sri Siddartha Dental College, Tumkur | 40 |
| 5 | Private – Unaided | Vokkaligara Sangha Dental College, Bangalore | 60 |
| 6 | Private – Unaided | Raja Rajarajeshwari Dental College & Hospital, Bangalore | 45 |
| 7 | Private – Unaided | Dayananda Sagar college of dental science, Bangalore | 40 |
| 8 | Minority Linguistic | Oxford Dental college, Bangalore | 100 |
| 9 | Minority Linguistic | Bangalore Institute of Dental Sciences, Bangalore | 60 |
| 10 | Private – Unaided | Sri Krishnadevaraya College of dental science, Bangalore | 40 |
So if you have gone through the names of the colleges and the number of seats they offer, I would also suggest you to do some research on your end as well. You can visit the website of the colleges and check out the status of the college. You can also talk to the students, In the discussion board and will find like what students have to say about the college.
This is the time to make one of the important decisions of your life; this decision will mold your future. It is said that right decision at right time is always beneficial.  If you take up a college which has poor facilities, I am sure that will hamper your studies and you might not achieve what you want to. So make sure that you do your research as well. But this list will help you to narrow your research, from more than 50 colleges these are the best top 10 dental colleges in Bangalore that comes under VTU. So you have to just check these 10 and find the best one for you.
Most of the students prefer to study in Bangalore city; reasons could be many, may be weather conditions or as most of the good engineering colleges are in Bangalore. I would suggest, don't stick to Bangalore, if you get admission to a good college which is not in Bangalore, don't hesitate, as these study years will decide what you are going to be in future. The colleges in a nearby area like Tumkur are also gaining popularity. In fact, it is a right place for your education as you have less disturbance in such area.
The list of top 10 dental colleges in VTU should help you as a guide to your studies. Though you might have already decided your college or not, list of top 10 institutes will surely help you find the right college for your studies. In case, if you would like us to include other colleges at VTU Student community, then let us know via the contact form. We love to help out students who wish to pursue career in VTU university.